Real Ingredients. That's it.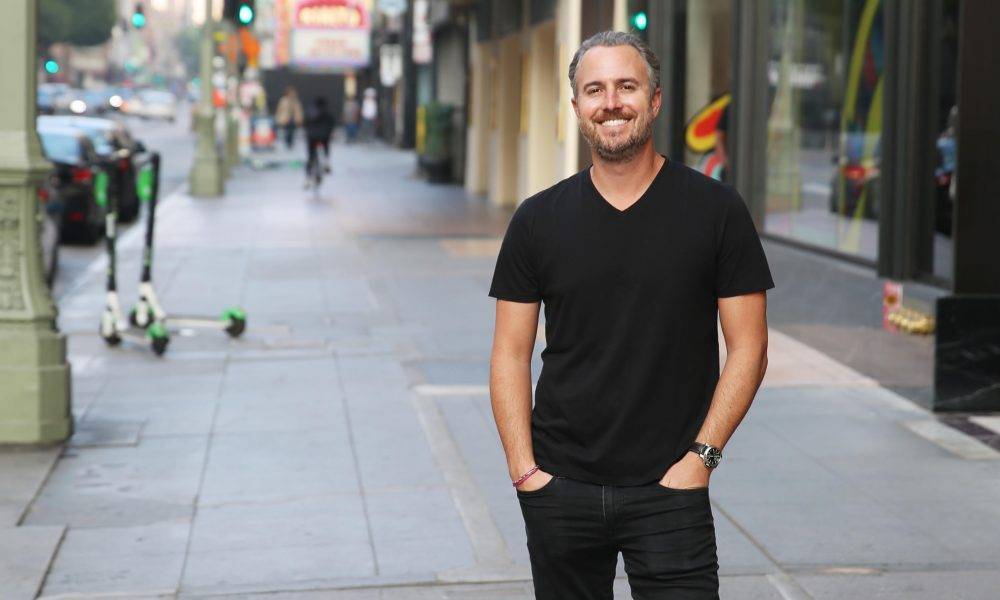 We only use natural, non-GMO fruit in our goal to make eating healthy snacks easy and stress-free.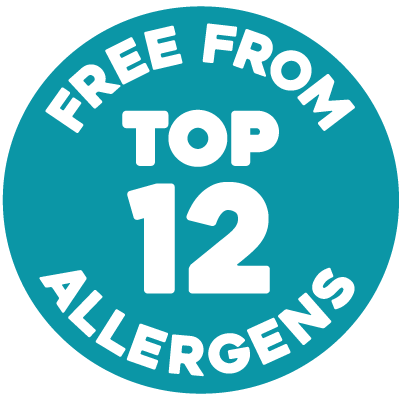 That's it. snacks do not contain nuts (except for coconut).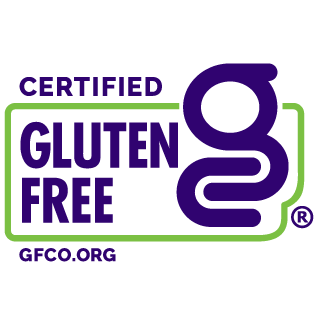 That's it. snacks are certified to be gluten-free.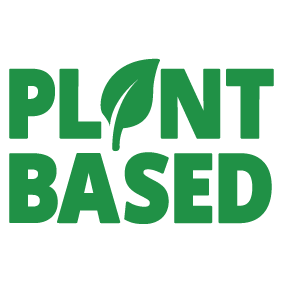 All That's it. snacks are completely vegan and plant-based
These Fruit Bars are made from 100% real fruit with no preservatives, added sugar, concentrates or purees.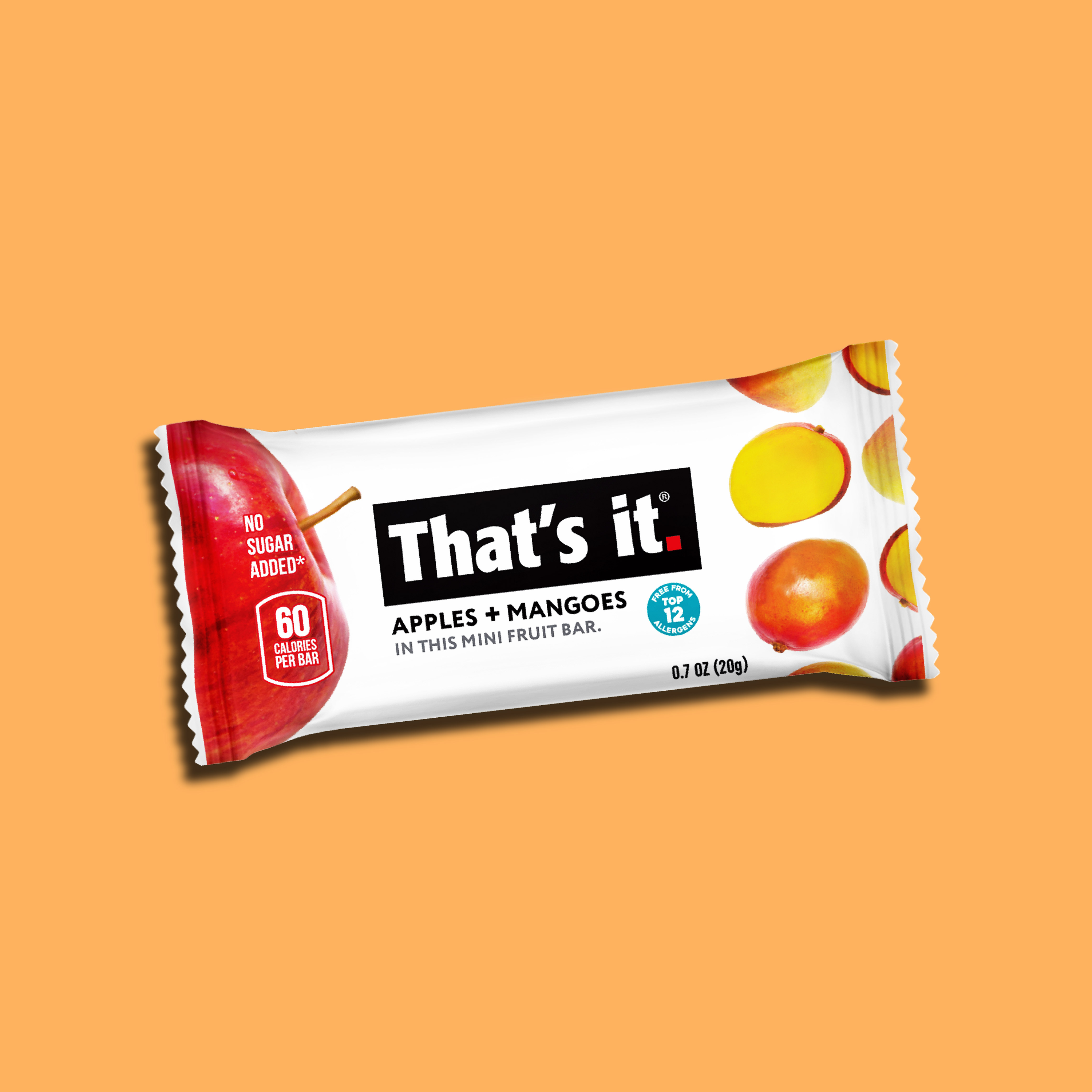 These are just like our Fruit Bars, but in mini form! Great for kids lunches or a quick and easy snack on-the-go.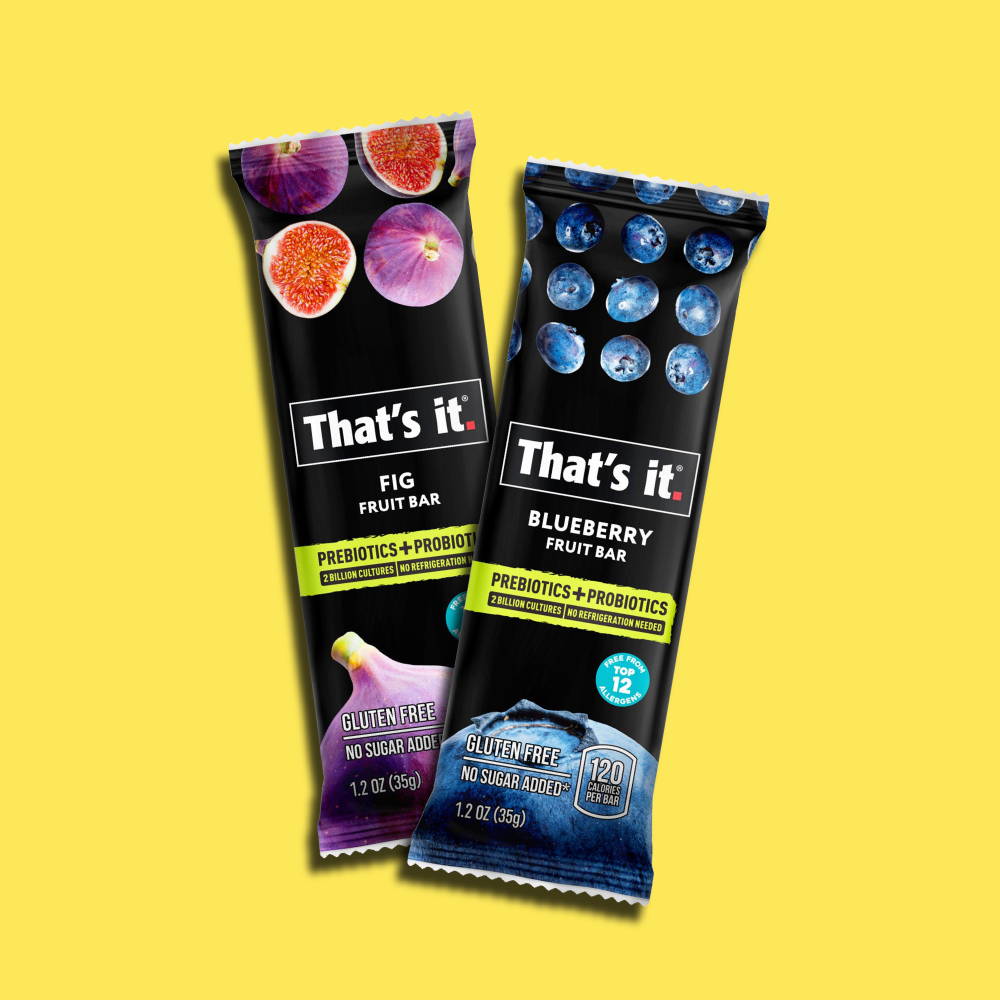 Our Probiotic Fruit Bars are great for boosting your immune system and gut health.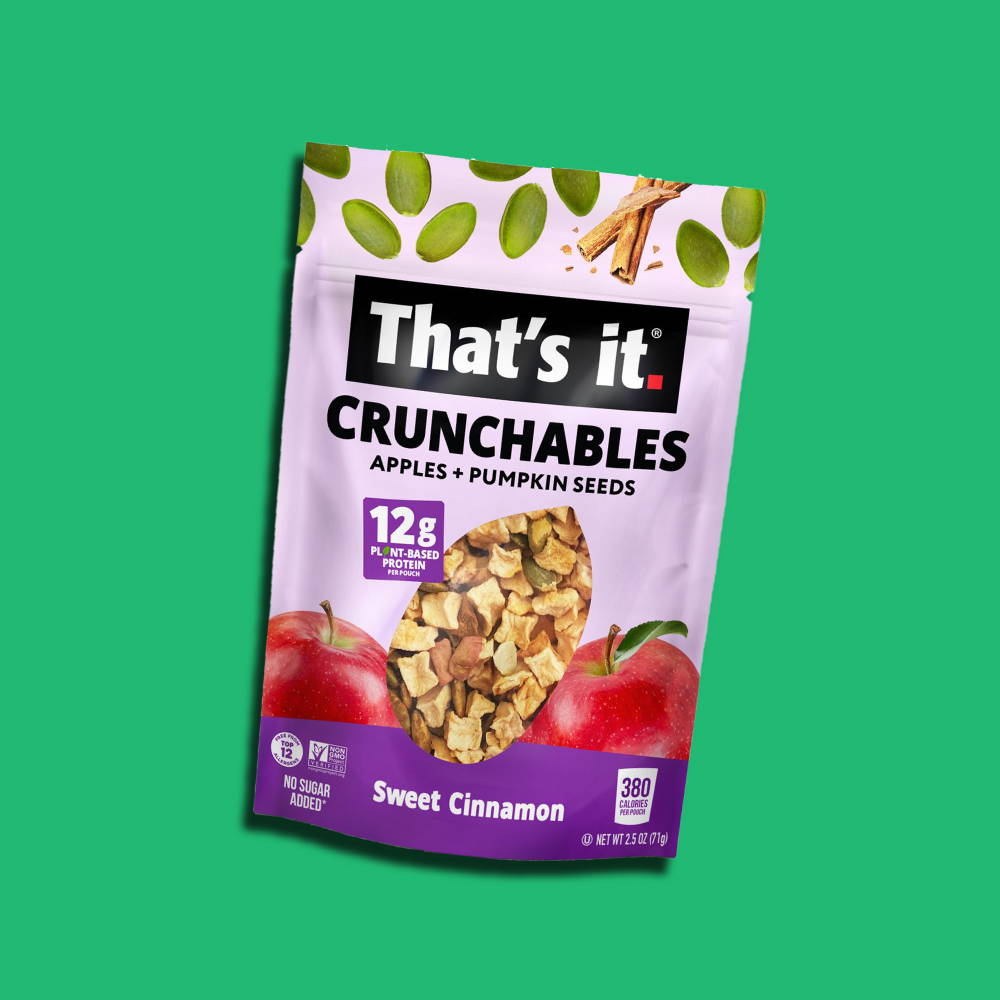 Our Crunchables are made from dried apples + pumpkin seeds, and come in 3 exciting flavors.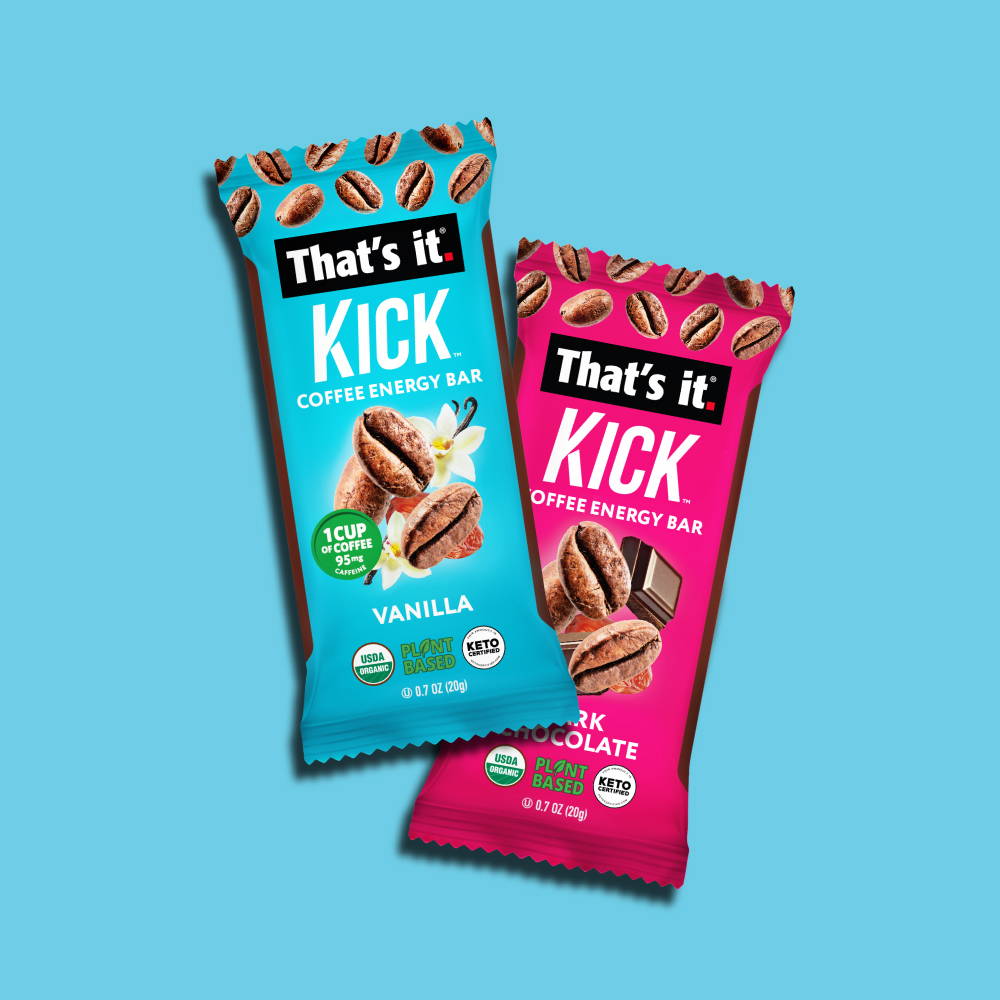 Our Kick coffee energy bars has as much caffeine as a cup of coffee.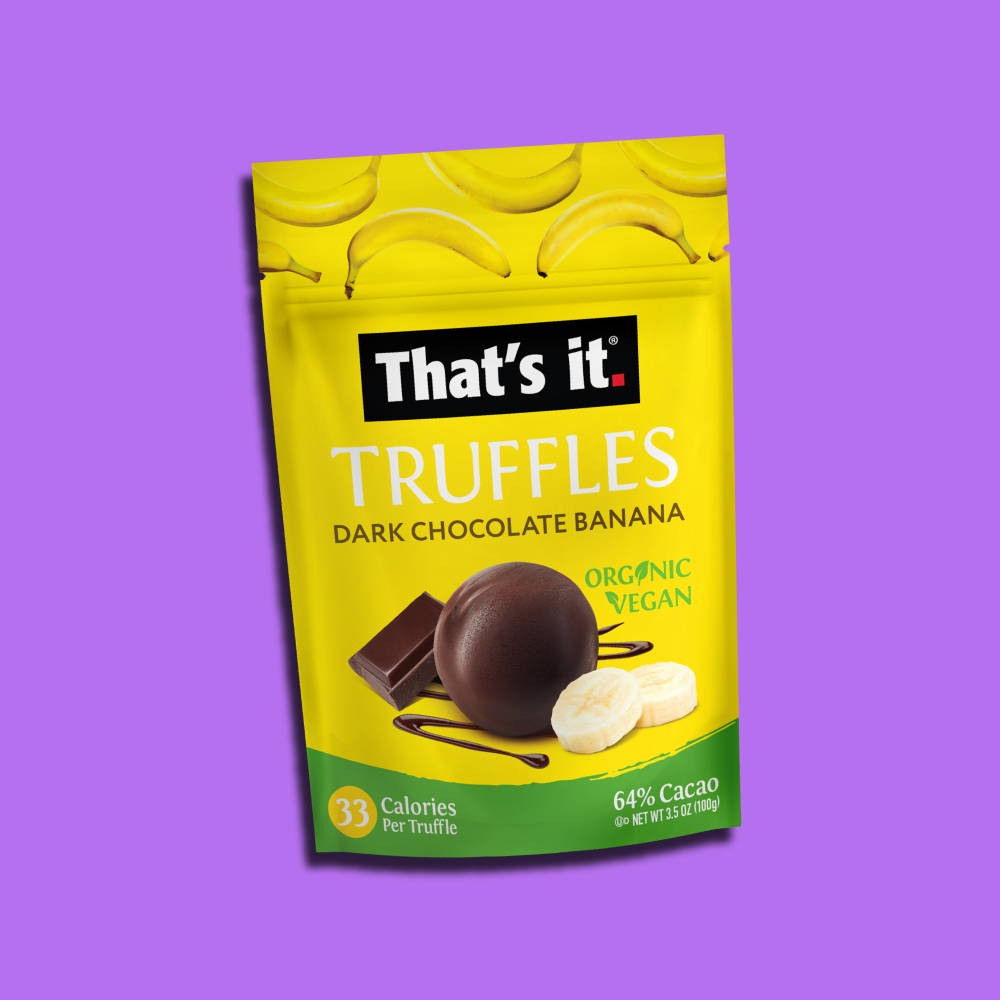 Our Truffles are hand-dipped in dark chocolate and are a clean, healthy treat.